Academic
We pride ourselves on maintaining Happy Children and Happy Teachers.
Message from the Head of Primary
It is my privilege to be a part of BSW and in my capacity as academic, pastoral and behaviour lead for the school I have seen it grow and develop extensively. We are a diverse, pastoral driven Primary School set to serve Warsaw's international community by delivering world-class, value-based education. In our unique setting we use the term 'Primary' to describe a school which prepares children for Key Stage Four Education. At BSW we are proud to offer exceptional Primary education from Nursery to Year 7, with the natural addition of Year 8 and 9 in the close future.
At our school the pupil comes first. Our approach, built on firm British Curriculum foundations, stresses the importance of focus on the individual child: we do not simply teach to the group. It also allows ample opportunity for holistic development – not just academic but physical, creative and emotional as well. We strongly believe in the development of the whole pupil and the school's academic and pastoral teams operate side by side to monitor and develop pupil potential to ensure that both parents and the learner are well informed. We pride ourselves on maintaining Happy Children and Happy Teachers.
The development of learning skills, independent thought, creativity and resilience are wider aims of our curriculum and are embedded in all that we do. All pupils are supported to achieve their full potential and guided to academic success. At BSW the 'Teacher' is very much a facilitator who assists pupils in learning for themselves by encouraging them to pick apart ideas, form their own thoughts, and own their learning through self-exploration and dialogue. Ultimately, a lifelong love of learning and ensuring children can acquire and apply knowledge, values and skills in ways that are meaningful to their own lives are key aims of the BSW curriculum. We believe that such academic success is best achieved through a broad curriculum with a wide variety of opportunities for pupils to develop and practice their own academic interests.
I hope this website goes some way towards giving you a flavour of our academic structures and how we achieve educational success here at BSW.
With best wishes
Peter Davidson, Head of Primary
Our youngest BSW Lions (from age 3 to 5) are encouraged to develop their own individual learning skills in safe, stimulating, colourful and child-centric surroundings. The Early Years enjoy access to outdoor learning spaces and age-appropriate playgrounds.
In the Early Years (Nursery and Reception classes, the children follow the English Early Years Foundation Stage Curriculum (EYFS). It features a guided play-based approach, where teachers' detailed ongoing observation provides the main input for assessment of progress and attainment. Teachers design relevant, interesting, learning-focused tasks and activities, providing daily opportunities for children to develop linguistic, physical and social skills whilst strengthening, and beginning to apply, their understanding in literacy, mathematics, understanding the world and expressive arts.
The transition from Early Years to Lower Primary (Years 1 and 2) sees the style of learning develop naturally: whilst the excitement of discovery is undiminished, learning becomes deeper and more focused. We use the National Curriculum for England as our foundation and build out through topic based enquiry and rich and exciting project work.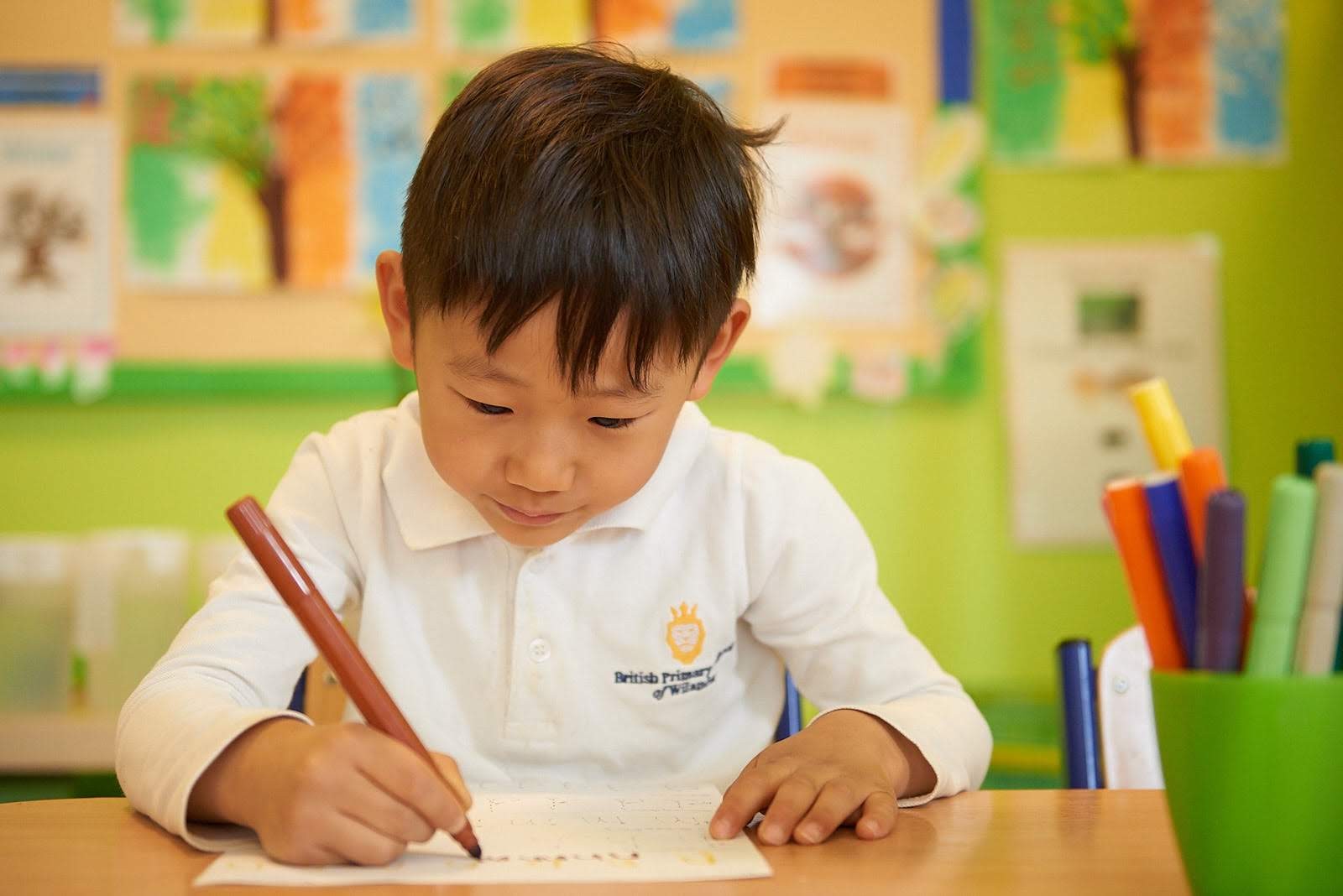 In Lower Primary, the Class Teacher oversees much of the curriculum and provides the pastoral care, which at BSW is exemplary. Specialist teachers generally lead Gymnastics, Ballet music, swimming lessons and Physical Education.
We encourage every child, right from the start, to develop a passion for learning through deliberate enquiry, critical thinking and creativity. We place a strong emphasis on motivation and consider motivation to be an attribute of the successful independent learners even from Lower Primary.
As pupils move into the Middle Primary (Year 3 and 4), our emphasis is on high academic standards coupled with an extensive and varied programme of enrichment activities. Curricular and enrichment endeavours have balancing strengths, supporting each other in the encouragement of all Middle Primary pupils to fulfil their potential.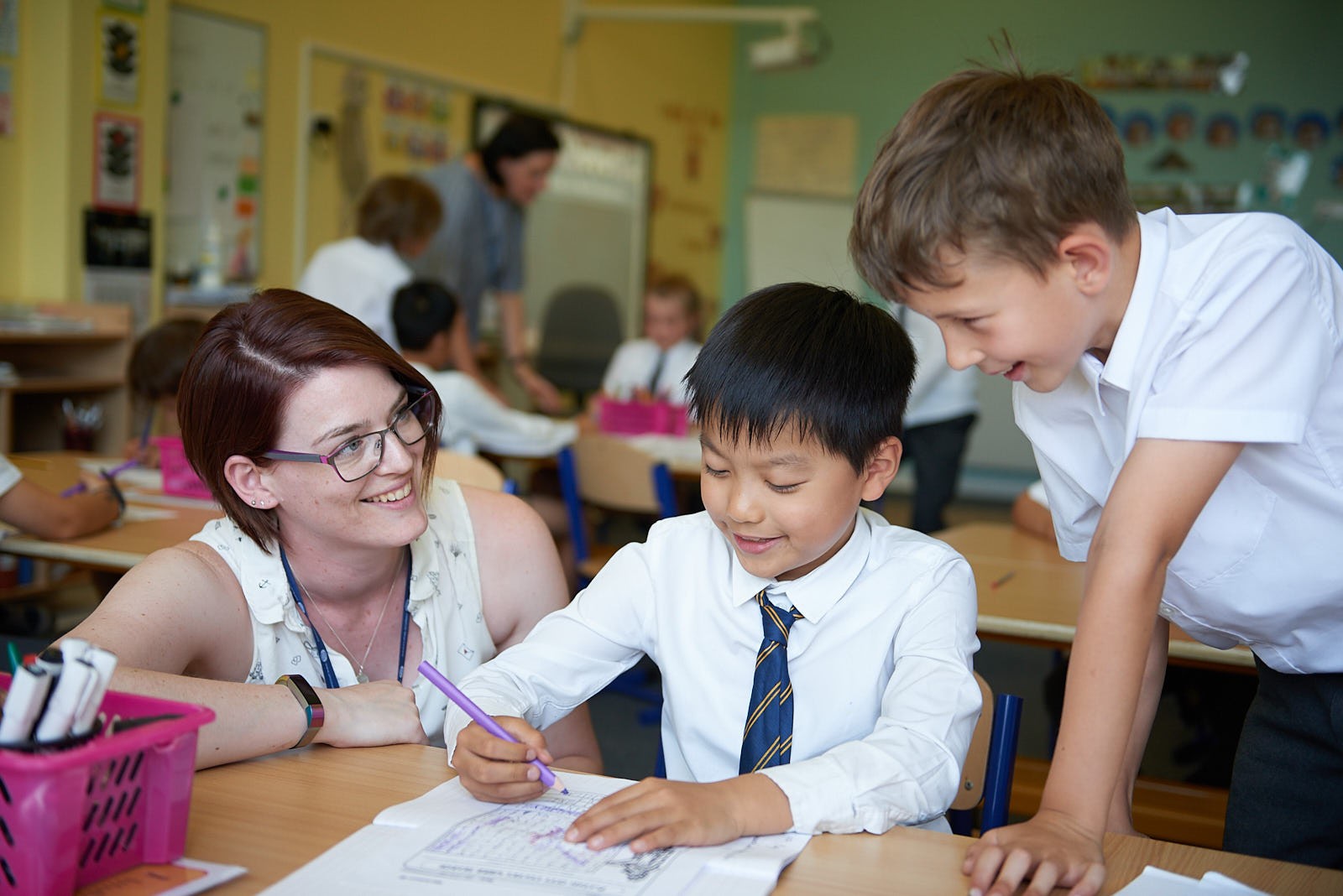 One of the most important goals in the Middle Primary is to maintain and enhance our students' simple desire to know more, find out more, do more, which underlies deep learning and will set them up for success at this stage and beyond.
Enter a Middle Primary classroom and you will see rigorous, imaginative, creative teaching, and focused, independent, dynamic learning. The curriculum is based on the National Curriculum for England, includes relevant focus on local culture and history, and is enhanced by exciting elements of topic based enquiry.
In Middle Primary pupils are further encouraged to be proactive and independent in regard to their learning and a willingness to to learn is actively celebrated through the behaviour management policy, reporting and achievement assemblies.
In Upper Primary (Years 5 to 9) we focus keenly on academic achievement, looking always to inspire curiosity, creativity and compassion as we do so.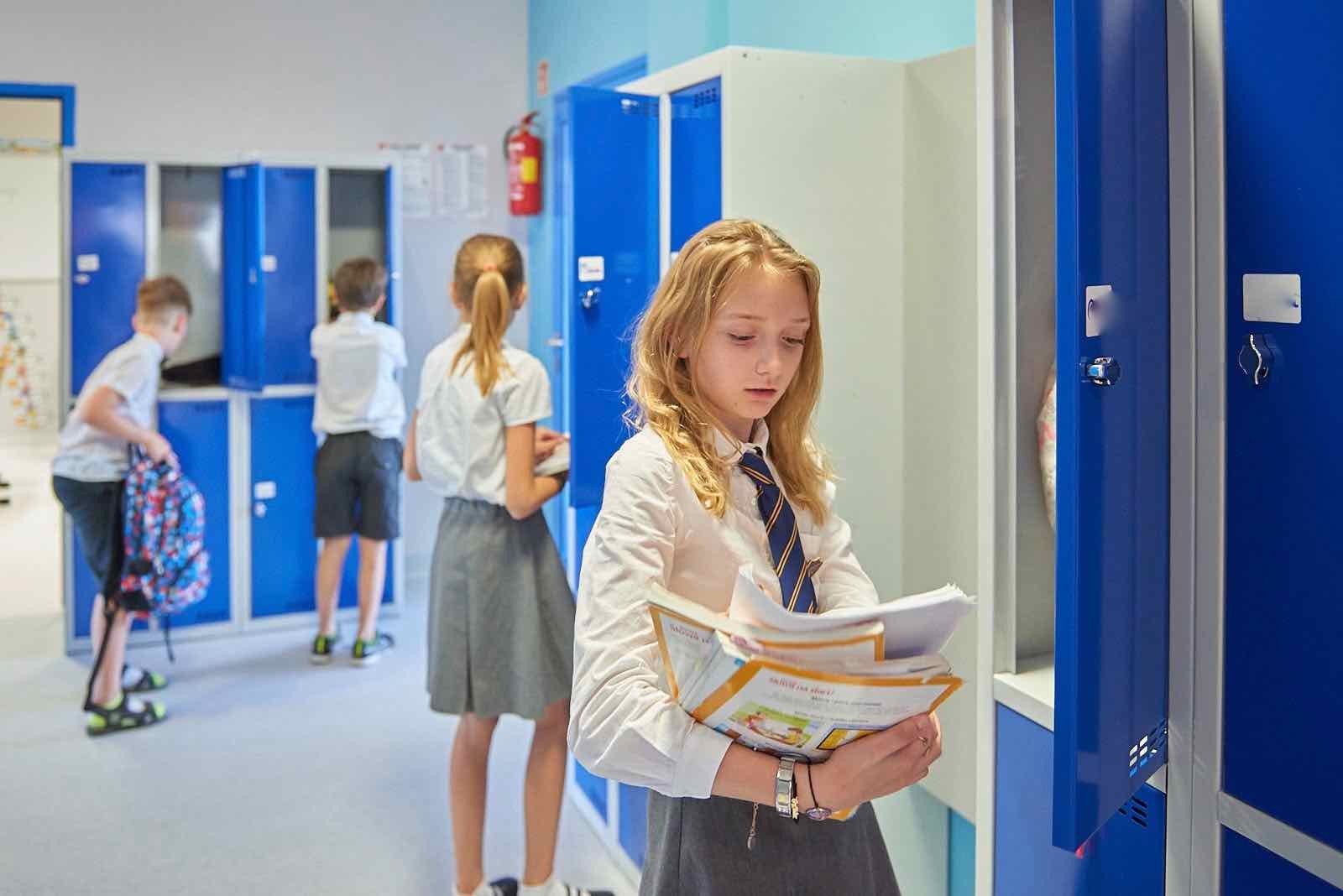 We are here to enrich our pupils' lives with enjoyment and deep understanding of our global scientific, linguistic and cultural heritage. In doing this, we empower them with the knowledge, skills and independence of mind that will make them responsible – and outstanding – leaders of the future.
The emphasis of the curriculum in these three years is to ensure that pupils with a diverse range of educational backgrounds and abilities are given an equal chance to sample the full range of subject options prior to taking options in future studies. Pupils have the opportunity to study English, Mathematics, French, Physics, Chemistry, Biology, History, Geography, Art, Design Technology, Drama, Computer Science, Music, Physical Education and Games.
In Year 9, students will work toward complete the Yellis examination. Yellis is an adaptive assessment for students aged 14-16, provide information students know and can highlight where they need support as they prepare for their GCSEs and future studies.
BSW believes that the curriculum in the widest sense includes far more than the timetabled taught lessons in subjects.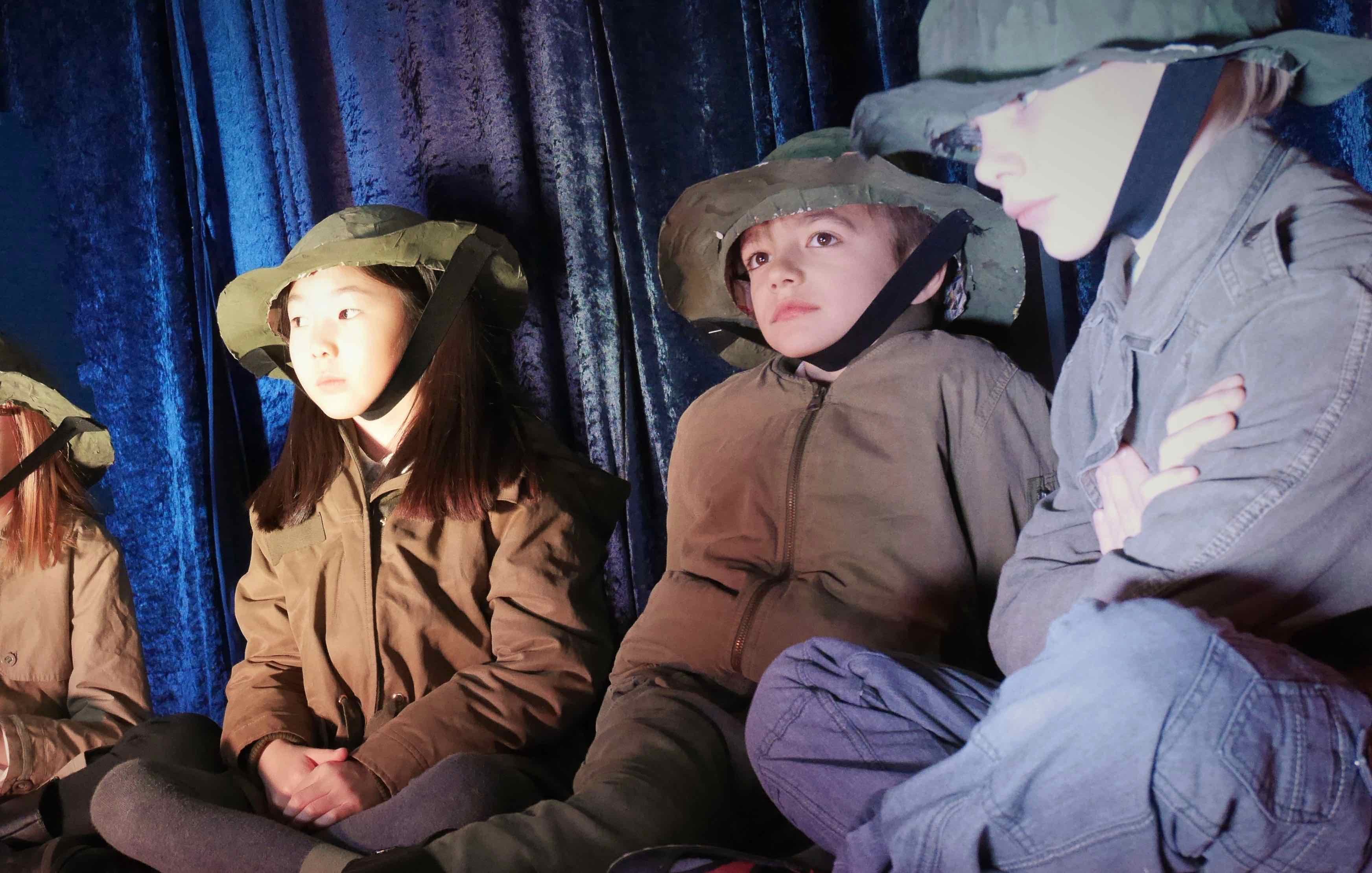 BSW's enrichment programme provides an exciting opportunity for our pupils to try new activities, cultivate new interests and develop skills and aptitudes which will help with their personal and academic development. These activities are run for pupils across year groups enabling our pupils to connect and make friends with children of different ages.
Enrichment at BSW comes in many forms, whether it is our sports and arts programmes, our commitment to cultural pursuits, and in clubs offered on a daily basis.