ISP Visits Construction
Our ISP guests were very keen to get an update on our construction work that is going full steam ahead. This ambitious project of a new preschool building, upper primary building and sports hall comes on stream for the 2024-2025 academic year.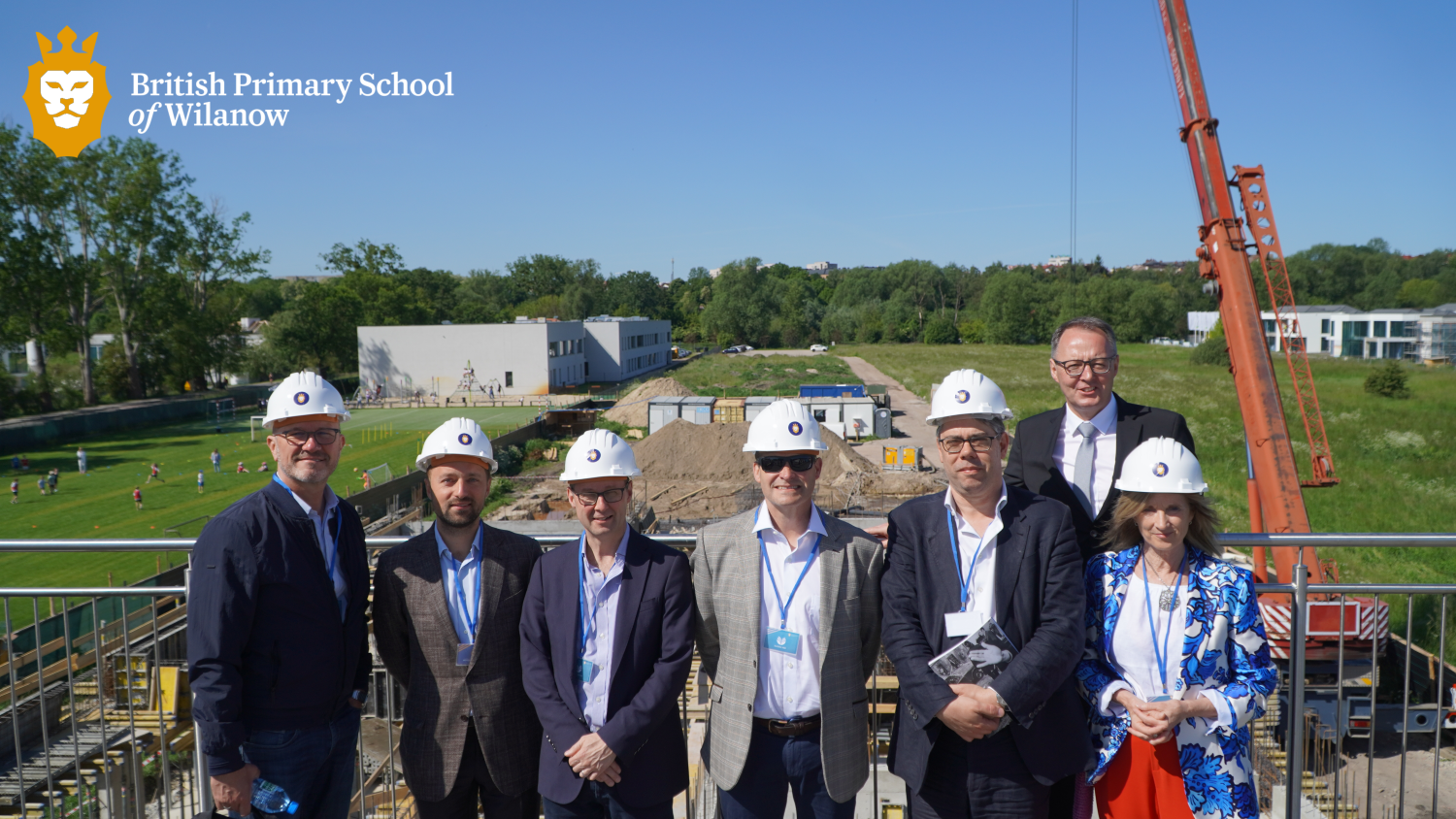 The hardhat commission comprised Marc Henry ISP, Head of Property, Chris Arciszewski, BSW, Steve Brown, CEO ISP, Darren Mee, CFO ISP, Philippe Grosskost, Regional Manager, Europe, Fidelma Murphy, Director of Learning, Europe & Tom McGrath, Principal.