Facilities
The school has both the land, building permissions and resources to achieve its vision of a world class international primary school in Wilanow.
The school building is a custom built school that began in 2014-2015 and has grown rapidly to its current enrolment of just under 250 pupils (Nursery -Year 9). The classrooms are all spacious, bright and well equipped with educational resources.
All classrooms are equipped with multi media screens, class computer and modern furnishings.
The Nursery, Reception and Year 1 classrooms all have integrated bathrooms. The majority of our classrooms are air-conditioned.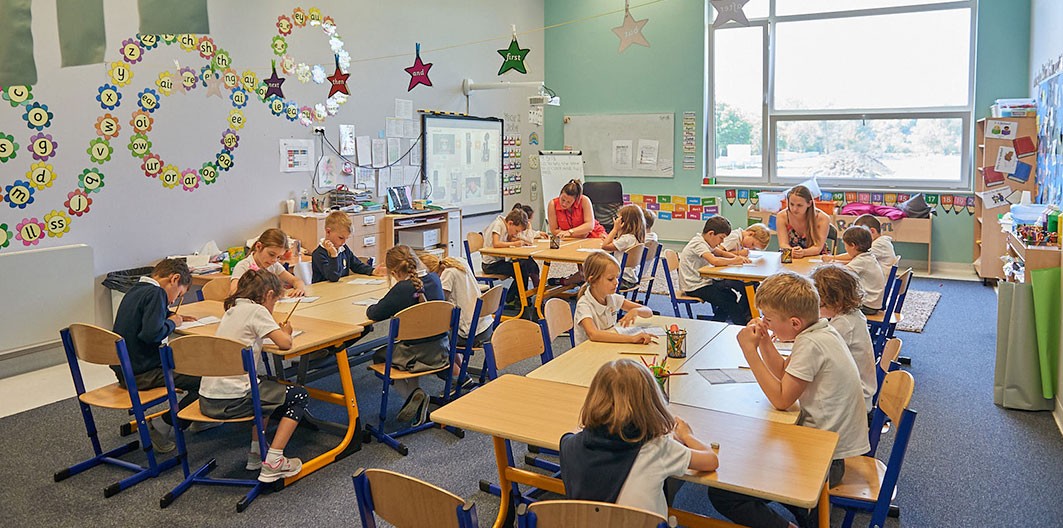 In September 2019 the school building was expanded with 5 additional classrooms, a large cloakroom, teacher's room and Learning support area.
The school has a canteen to seat 150 pupils at a time with fully equipped and modern kitchen for the storage, preparation, cooking and serving of food. The canteen meets all sanitary and regulatory requirements.
The school has a multi-functional room equipped with appropriate gymnastics equipment and play equipment. The school also utilises external facilities for tennis, indoor football and swimming.
The school has a library fitted with bookshelves, seating and informal reading corners.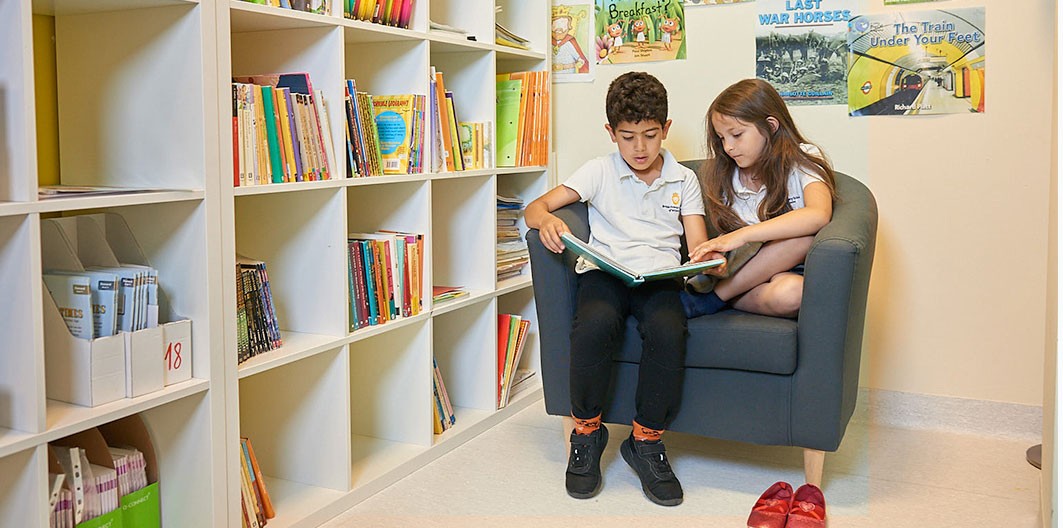 The school is fully wired for wi-fi with a dedicated optic fibre line.
The outdoor facilities include two playgrounds and there are ambitious plans for further sports facilities both indoor and outdoor.
All pupils have an individual metal locker for storing personal items and there are two cloakroom areas fitted with safety hooks.
The facilities have CCTV and lock-down technology.